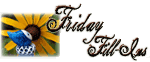 1. It's January; I was born in this month.

2. Normalcy is what I crave most right now.

3. Cork and wine go together like my husband and me.

4. Warm chocolate milk is so nourishing.

5. Let us dare to let go the present and chase our dreams

6. Bless my home.

7. And as for the weekend, tonight I'm looking forward to a warm shower, tomorrow my plans include lazing around and Sunday, I want to relax!