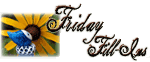 1. The right word opens the right door.
2. Come inside and shut the door quietly, please. ;)
3. Up, up and up and away...the plane flew off with my dad...missing him
4. In Alice's wonderland is where you'll find me.
5. Ooh! What is that you have got for me?
6. Going out for a quite dinner is a good idea.
7. And as for the weekend, tonight I'm looking forward to watching a movie, tomorrow my plans include going to office and Sunday, I want to take a nice relaxing rest!