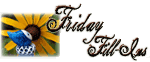 1. When I fell in love I got more than expected!

2. If I have an air conditioner,I love it when the flowers bloom and it heats up outside!

3. Oh no! The internet connection is down, time to play solitaire.

4. Comedy shows on the malayalam channels are the craziest tv show ever.

5. Cheese and pasta make a great meal!

6. I would love to have a vegetable garden.

7. And as for the weekend, tonight I'm looking forward to revising for the exam, tomorrow my plans include taking the kids out to the beach and Sunday, I want to prepare for the up coming exam!